My name is Breonna Bloomberg, and I came to prison lost and feeling like my life was ruined due to a misspent youth. I searched for purpose and tried to better myself in every way possible for over 5 years. I joined every self-help program, took college classes, got a good job, and grew spiritually.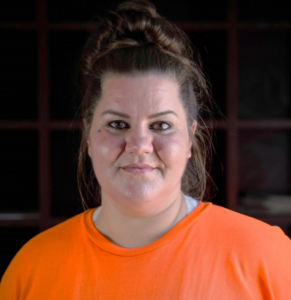 In all my efforts, I remained directionless, yearning for purpose, and searching for a path to redemption. No matter how hard I tried, I was missing something in myself.
My mother always told me I have the potential to be anything I set my mind to, and I wanted to make my family proud. I saw the girls that work for Televerde with their heads held high and a way about them that showed they had purpose, passion, and success. I
wondered how they achieved that while in prison? I said to myself, "I want to be in a state of mind like these girls!"
I joined Televerde and the day I walked into the call center to start my training I knew my life was about to change. My life had been turned around so quickly that I barely recalled the way I felt just 2 months prior to being hired. I graduated medical college in 2011, and my experience at Televerde has impacted me way beyond even that time of my life. There is truly something special in us when we rise high to a place of empowerment from a place of pain and feeling broken in life. You can only get this invaluable type of passion and motivation from one place. Televerde has ignited a fire in me that no other experience could have. A lot of things can change your life, but it takes something fierce to be a movement. I am so
thankful to share the movement that Televerde and the Televerde Foundation has been in mine!
I am tapping into my full potential every day with a family of intelligent, driven, successful, and unique women that I am honored to know, and proud to work with every day. The dedicated facilitators and deep content of Televerde Foundation's PATHS program have given me the tools and support in professional and emotional skills to be the best version of myself. I am set up for tremendous success and I am excited about my future. My family is beyond proud of me, and they cannot wait to see the life ahead of me when I come home. I am blessed to have so many opportunities in front of me. Words cannot express how thankful I am to have this experience to take with me for the rest of my life. I found my path to redemption, and it is so beautiful!