My name is Christina and this is my second time incarcerated; I came to prison the first time when I was just 23, and unfortunately returned for round two at the age of 34. In the process, I lost my children, my hopes, my dreams, and very nearly my life.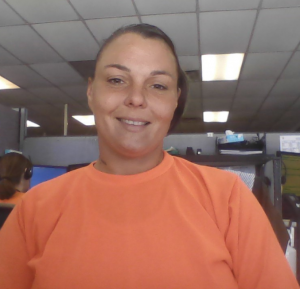 When I returned to prison for the second time, I decided it was time for a change and realized this was my second chance at life and at being a mother. I began a process of growth that completely depended on my level of dedication and commitment to myself.
This process of growth has been overwhelming at times but completely worth every step as I have learned more about myself than I ever thought possible. I have learned that it is ok (and healthy) to set boundaries, how to manage my anger, how to respond instead of reacting on impulse, and the importance of "choosing me".
I am currently pursuing my Associate's Degree in General Studies, which has helped me to realize that I am capable of anything and that if I work hard enough, the impossible is achievable. I also work for this amazing company, Televerde, which has given me the professional and communication skills that will ensure that I am prepared to join corporate America upon release. With these skills, I have also gained the confidence in myself to be able to walk out of these gates and know that I have a purpose in life and a future to look forward to.
Televerde Foundation has given me an amazing opportunity with their programs – PATHS has taught me that I am enough and has surrounded me with the support that I need to grow into the person I am meant to be.
With my release date approaching, I am excited to put my degree to good use in a career that will enable to me succeed in my new life. My family is excited to get to know this new person I have become and is proud of the strides I have made so far.
I am finally able to feel proud of myself and look forward to what is to come – I have learned so much and it feels good to know that I will not be alone in this journey to success.