If we were to name this issue, we'd call it the Equity Imperative. As you'll see, there's a clear focus on building for the greater good and looking to the business community to drive workforce equity, digital equity, and equitable hiring for the formerly incarcerated. Included in this issue are best practices from businesses that are already committed to advancing second-chance hiring through their own workforce strategies and investments in reentry support. We think you'll find this information especially helpful.
On behalf of Televerde Foundation, thank you for partnering with us to remove barriers to
employment for people with a criminal background and for setting such a strong example in the business community. Because of you, our foundation has a 0% recidivism rate for our 142 program graduates with a 96% employment rate within the first year of release and an average starting salary increase of 168%. These are results of which we should all be proud.

ABC News: A Fresh Start Outside of Prison Made Possible by PATHS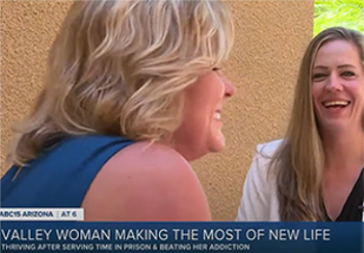 When PATHS graduate Danna Tongate entered prison 10 years ago, she was a high school dropout with only a series of low-skill, low-wage jobs under her belt. She reentered society in August with her GED; an education in B2B business, sales, and marketing; a salaried position as a demand generation manager; a bachelor's degree in Communications in progress from the University of Phoenix; and the full support of Televerde Foundation guiding her transition. She recently shared her journey of transformation with ABC15.
Televerde Foundation Awarded Grant to Support Reentry in Indiana
Thanks to a grant award from the US Department of Labor, Televerde Foundation will open three new Career PATHS programs in Indiana. The centers will provide pre- and post- release job training, life skills preparation, career readiness, workforce development, and transition support services to incarcerated women in the Hoosier state.
Additionally, in Arizona, we will be hosting the ribbon cutting ceremony for our new Career Paths Center on December 9th. The expansion will enable us to provide up to 150 women per year the opportunity to participate in life- changing education, job training, and employment options upon release. More to come.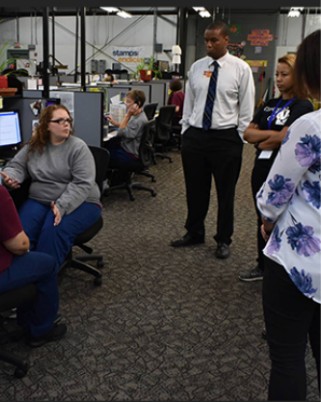 Why Driving Digital Equity Is Key to Building the Future of Work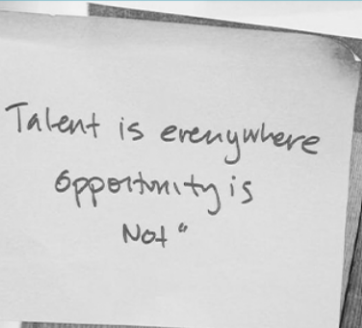 In Chief Executive magazine, Televerde Foundation Executive Director Michelle Cirocco weighed in on the topic of digital equity and inclusion and what businesses can do to help drive accessible affordable Internet access. "As we take steps to make the real world a more inclusive and equitable place, we must continue to include more people in the digital world as well. Because if we are serious about inclusivity in the U.S., that means including everyone, everywhere," she writes.
Why Your Company Needs to Join the Second Chance Business Coalition
CNBC recently reported that a growing number of companies are participating in formal programs to help individuals with a criminal background re-enter the workforce. What's more, well-known businesses like JPMorgan Chase, Slack, and Microsoft are accelerating their commitment to fostering workforce equity and adopting equitable hiring practices! They are all part of the Second Chance Business Coalition, which provides employers with resources to hire and advance people with criminal records. And speaking of Slack, the tech giant recently published a playbook for hiring formerly incarcerated workers so all companies can benefit from this untapped talent pool.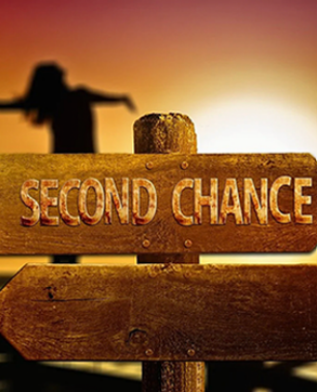 Many thanks to our newest reentry partners whose funding will help women successfully transition from prison to a productive life.
Email Dawn Coppens if you're interested in becoming a Reentry Partner
JPMorgan Chase has
provided funding for
Televerde Foundation to develop and deliver our first-ever Business Academy in Arizona. The Business Academy will help incarcerated women build a
foundational understanding of how a business operates
to increase their confidence and inspire them to
participate in the foundation's workforce
development program.
Verizon recently co-
hosted our Second Saturday Workshop to help bridge the digital divide and ensure that recent graduates have
the digital skills needed to stay competitive in the labor market.
CVS Health has
hired five Televerde
graduates, and made a financial donation to Televerde Foundation as part of their overall second-chance initiative.
Thrive Causemetics selected Televerde Foundation as its Bigger Than Beauty Giving Partner for 2022. They have purpose driven business model, where for every product purchased they donate a product, which has enabled them to provide each of our women returning home with a complete beauty gift bag.
PATHS Program Success Stories: Their Success Is Your Success

Markita M. talks about her journey through
the PATHS program and how the
foundation's holistic approach to learning
enabled her to find her confidence and ignite her passion for sales.

Ryan E. credits the soft skills she developed in PATHS for her ability to work with others and further her career. "My prison sentence was one of the biggest blessings in my life," she writes.

Jada V. talks about her journey with generational incarceration and how Televerde Foundation is empowering her to
break the cycle.

Kelly H credits the PATHS program with helping her improve her professional skills and setting her up for a successful career in
technology sales.